In early October we tried our first "family" overnight trip with Ernie. . . Ha! This was definitely a learning experience. We left our secure little hollow and went to Hendersonville, North Carolina to stay in my father's cabin on the hill. Actually the same property that "A Hermit's Wish" is based on, though a different "cottage." My father built it when he was 21, out of cinder blocks, plywood and 2x4's - so it's nothing fancy but filled with neat things and love.
I grew up going there every summer with my parents for vacation. I am so in love with the place. Anyway, Q likes it too, and it's only a 4 hour drive from our home in Kentucky so we thought we would get out of town and enjoy the cabin. It was not easy with Ernie but we did have fun! I learned that babies (and husbands) need to take an afternoon siesta at home before going out and gallivanting in the afternoon...
.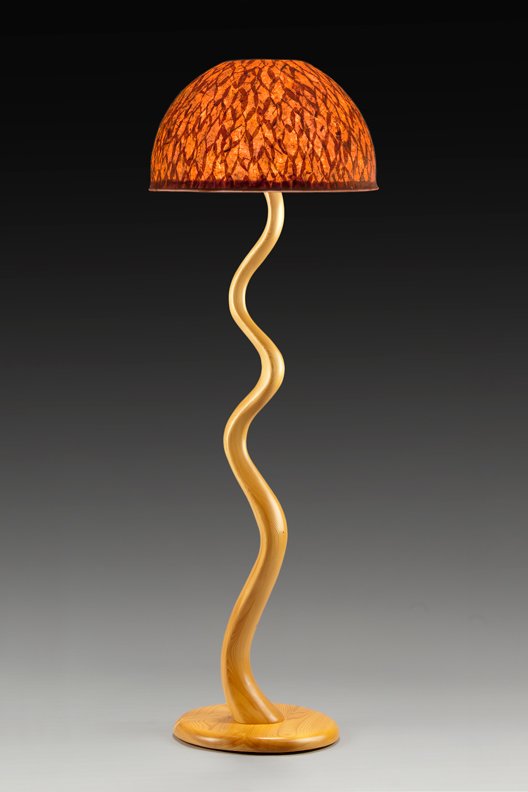 In the morning there was an art festival in downtown Hendo .... sounds nice right? Well, it was a bit difficult to navigate with a stroller and a million "leafers" who manage to stand right in your way staring off into space at the exact moment you are trying to pass... sigh. The art was OK, the usual kind of stuff. Lots of amature photography. I appreciate people who take good pics, but I really don't care to own a photo of the hood of a Jaguar. HOWEVER, there was a really neat artist there who made lamps. His name is Larry Brown and I would LOVE to own one of his creations! He also makes furniture and other items in the similar style. His craftsmanship is incredible!
My husband has really been into making beer. I have to admit that it is one hobby of his I can FULLY support. Its not only delicious but we are both learning about what exactly is in all our favorite beers! Bearing that in mind, we have developed an even bigger interest in Breweries. Hendersonville has a newish brewery we had never been to! I called ahead and they were super friendly and said they were kid/baby friendly so we headed over straight away.
The brewery is called Southern Appalachian Brewery and we LOVED it! A very neat space with a modest little bar, and delicious brews. My husband and I both liked their IPA the best, but they had about 6 or 7 beers on drought.
YUM!!
Brewin!
A cute little groundhog lives in the brush just across the street from the brewery.
My Favorite Beer!
After the brewery (which Ernie slept through the entire time!) it was time to EAT! So we went to our favorite restaurant in town, Haus Heidelberg ... soooooo yummy! It was the best way to end our day!
Smoked Brauts and Red Cabbage! Delicious!
On the way home in the car Ernie started "teething" which is crazy because he was only 9 weeks old! It was a rough ride with lots of drool and tears. Oh well, he is our special boy. He is now 12 weeks old and still has not cut a tooth ... it's been rough - I'm hoping by the time he is 4 months we will see some pearly whites!